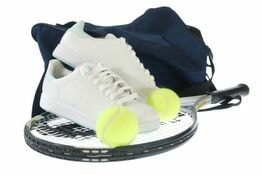 CVAC can handle most of your equipment needs including racquets, strings, grips, shoes, and more.

Our tennis staff specializes in fitting you with the correct racquet that is properly strung to suit your game. Additionally, we have the latest technology in racquets available as demos for you to play-test before making your final purchase decision.

Looking for an item you don't see in our shop? Ask our staff- we may be able to locate it for you.