A little extra knowledge and a bit of encouragement are all you may need
to reach that fitness goal you've set for yourself.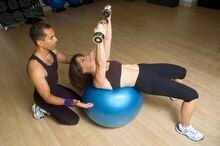 The CVAC Certified Personal Training Professionals offer both. They are available to guide you each step of the way, no matter what your current ability. And while it may be called a workout, CVAC trainers recognize that it is important for you to enjoy structured exercise. They want you to reach your goals as much as you do.

Your personal trainer will determine the training skills and techniques that are just right for you, as well as a nutritionally-sound diet. Stop in and meet our friendly, caring staff. The help you want and need is waiting for you.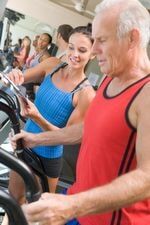 Our Personal Trainers are focused on providing an intense and dynamic experience. They provide a motivating environment with nutrition and fitness management. Our Personal Trainers will assist you so that you can achieve a level of physical condition and have continual energy that is otherwise unattainable.
Complimentary workouts are available with all trainers.