Sign up for one of CVAC's many aerobic, dance, Zumba, Yoga or "Fusion" strength / aerobic classes.
There's one to suit every level of fitness and skill.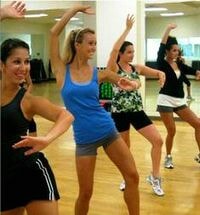 From floor to ceiling, "The Studio" is designed for exercise. Located in the center of the Fitness Center, The Studio is a self-contained, enclosed area that allows full concentration on your workout.

The hardwood floor is shock-absorbing and polished to a brilliant, low-skid finish. Lighting
adjusts to suit the mood. A full wall of mirrors helps you to check your progress. The walls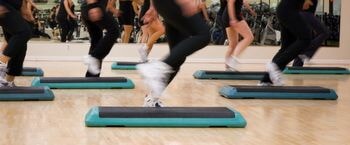 and ceiling are constructed to enhance the sound system so music literally surrounds you during your workout. And of course, The Studio is fully air-conditioned.