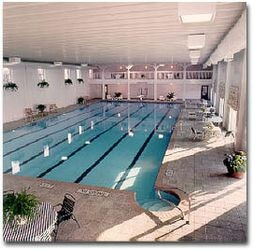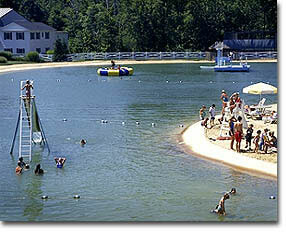 Current Fitness & Swim Schedule.
Exercise experts say swimming and water aerobics are two of the best forms of exercise you can do. They combine good toning for many muscle groups, are aerobic and they put minimal stress on joints.
Kids love water and that's a fact. They love it in the winter, they love it in the summer (especially if you throw in a beach and some cool water toys) and they especially love it when their friends can join them.
Remember the first time you put your head under water, jumped off into the deep end, swam the entire length of the pool by yourself, passed the test? Remember the kind, patient person who carefully taught you how to swim?

Team sports build character, teach discipline, develop various muscle groups, build self esteem and team members make friendships that can last a lifetime. There are few things as gratifying as cheering on your Swim Team to victory or having personnel best in an event.
Scuba diving. Weightlessness, spectacular colors, beautiful fish and coral. Seeing things in person that most people have to "experience" on TV.
CVAC offers a 25 meter indoor pool with dedicated lanes for lap swimmers, has water aerobic classes and programs, has an outdoor beach lined lake, hosts great swim birthday parties, teaches people of all ages to swim, offers year round swim teams and has scuba certification classes.

Summers are the best! Our famous family friendly Beach Bashes make summers even better. DJ playing your requests, adult and kids games, great food right off the grill, drink specials and lots of fun.