Current Fitness & Swim class schedule.
From the gleaming mirrors of "The Studio" to the Cybex weight training equipment to the Sports Bar, the Fitness Center at CVAC is truly a sophisticated exercise facility.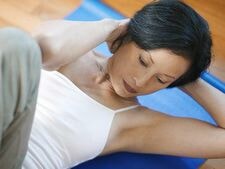 CVAC members have a beautiful dance studio complete with a sound system that rivals downtown night clubs. There is an area dedicated to Hammer Strength plate loaded free weight exercise equipment plus a boxing "corner." Members have treadmills and cardio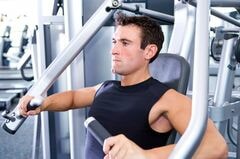 equipment complete with a TV theatre and a Cybex weight training circuit. Cybex is the choice of many professional athletes. The fitness center offers an indoor banked track (16 laps to the mile).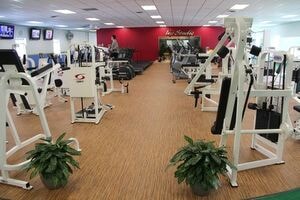 The "Sports Bar" offering health drinks and snacks, a private office for member/trainer consultation and staff offices complete this area dedicated to our members' well-being.