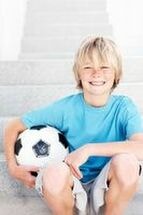 Kids in Motion
Join us for "No School Days". Kids in Motion is designed primarily for the children of working Moms and Dads. The local school calendars are reviewed and the dates are set. Children ages four to twelve who want a great day at the Club are welcome. This program (initiated at our members' request) offers a happy solution to the old problem of finding wholesome activities on scheduled days off from school. Activities include swimming, crafts and games. Lunch is included and there is before and after care available.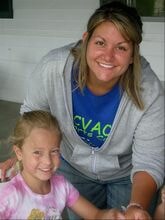 After School Program
Children in kindergarten through fifth grade can come straight to the Club after school. Kenston students can take a designated bus that drops them off at the Club. A snack is provided when kids arrive. Next is 1/2 hour for homework & reading. Then 1 hour 45 minutes of high energy fitness games and organized activities. On Fridays the schedule changes, we substitute swimming for homework and still include the games after! Parents can elect to have their child receive swim lessons on certain days too.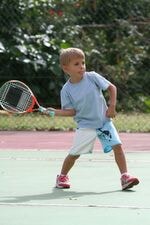 QuickStart Tennis
QuickStart Tennis is an exciting new play format for learning tennis, designed to bring kids into the game by utilizing equipment, shorter court dimensions and modified scoring, all tailored to age and size. Different levels for kids 6 to 7 and 8 to 10. It's the fast, fun way to get kids into tennis and keep them playing.
Junior Group Programs
Junior development programs are offered through out the spring, summer, fall and winter seasons. The staff of USPTA Professional will help place the Junior in the proper program to develop their skills.