CVAC Club Parties & Events

Valentine's Day Dinner
How Sweet It Is!
We're celebrating with a special lover's menu, fabulous deserts and flowers for all the ladies. Special music completes the romantic evening. Chef has prepared a special Valentines menus featuring delicious appetizers, entrées and incredible selection of deserts. Be a sweet heart and reserve a special table for the two of you.
St. Patrick's Day Dinner
The Leprechauns have invaded!
Wear green, its St. Patty's day! Dinner includes a selection of special appetizers and salads, fresh corned beef and cabbage along with great deserts. Plus there will be Leprechaun drink specials and Guinness beer. Bring friends and enjoy this festive gathering!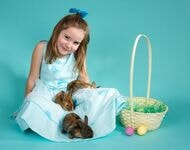 Easter Brunch
Welcome Spring with A CVAC Tradition!
The CVAC clubhouse "blooms" with excitement as we celebrate Easter with our fabulous Sunday brunch buffet. The Easter Bunny greets everyone with sweet treats, enjoy our brunch buffet featuring special selections and don't forget to visit our "cabbage patch" dessert extravaganza! Share the holiday with friends and family, reservations are a must.

Mother's Day Brunch
Celebrate Mom's Special Day
Bring mom to our popular Mother's Day Sunday Brunch. Mom deserves only the best. . our delicious buffet with our "made-to-order" egg station, carving station, entrée selections, salad bar, juice bar, and of course, a vast dessert table! We expand our buffet to include a seafood selection and "heartier fare" for a mid-day meal. This is always one of our most popular Sunday brunches . . . don't miss out!
Father's Day Brunch
The Way Dad Likes It
Dad's day is Dad's way! Enjoy our veranda al fresco seating along with a special "open steak grill" featuring char-grilled steaks with a complete toppings bar. We'll still have our traditional brunch buffet fare, including our "made-to-order" egg station. We'll even have our great dessert table! This really is Dad's way! Reserve a table for your friends and family. Don't forget Dad!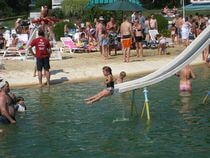 Beach Bash
Hot Dates for Summer
The beach at CVAC is a major attraction for members and their guests. Our Fitness staff teams up with food and beverage to host beach bashes each summer. These hot Sunday afternoon events are very popular and well attended. No wonder when you combine Chef's grilling chicken, sausage and burgers with the DJ cranking the requests, games for kids and adults and the "Island Bar". You think you're in the Caribbean at an exotic resort. This is summer at it's best at CVAC!
Racquet Fling
What A Fling! Held in our Tennis Building
The tennis complex has a true "open house" feel with lots of activities and plenty of fun . . . great door prizes awarded throughout the whole night . . . there is even dancing to great music. Soft drinks, beer and wine refresh many "racquet athletes" and avid spectators . . . everyone loves the beautiful display of fruits, cheeses and vegetable crudities. Appetites are further tempted with a variety of great foods and exciting desserts. This is the night we celebrate our winter racquet season. It is an active party with participants playing tennis games, platform tennis, spirited wallyball contests and games of chance for prizes! Everyone has a great time!
Halloween Brunch
Fun, Goofy, Crazy & Delicious
It's a party for the whole family, and fun for everyone. Kids costumes are encouraged. Everyone enjoys seeing the children as they parade through the dining rooms. Then it's off to the "Spooky Room" with all its crazy decorations - nothing too ghoulish – where the staff joins in the fun. Of course there is our famous Brunch Buffet, featuring made-to-order omelette's, carving station, Belgian waffles, salad bar, assorted "Family Style" selections and "Halloween desserts". Reserve a table for your family and friends.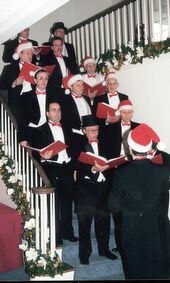 Santa Brunch
Join in the spirit of the season
We "deck the halls" with beautiful decorations and extend warm greetings with friendly service and festive foods. Come visit with Santa Claus, make sure to bring your wish list. There are treats for the kids. Enjoy our expanded brunch buffet, including our "made-to-order" omelette's station, carved prime rib and turkey breast, gourmet selections and dessert extravaganza. The strolling carolers will be serenading all with old time holiday classics. This is our most popular event… don't miss out.