The Chagrin Valley Athletic Club is known for its great Parties and Events.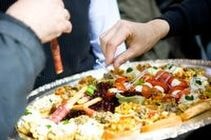 What makes a great party? Good food, comfortable surroundings, a few games & contests and tasty libations. And the people; interesting folks who know how to have a good time.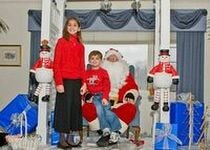 Each occasion has its own flair with decorations, food and music; all blending into a beautiful occasion for family and friends. Christmas, Valentine's Day, Easter, Mother's Day and Fathers Day are all special holidays celebrated at CVAC.
As always, children are welcome with open arms. Special attention is given to menu, seating, and decorations to ensure our little guests have as much fun as the adults do. Christmas brings special decorations, Santa Claus, strolling carolers and special gifts for the
children. Easter has the bunny and candy treats. Slide over here for more information.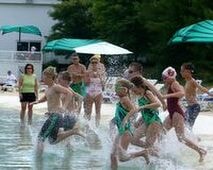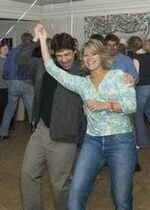 The summer Beach Bashes are one of a kind. Themes include Carnival, Family & Friends and Members Appreciation. Chef attended grilled food, drink specials, fresh squeezed lemonade, inflatables for the kids, lots of great giveaways and the DJ playing your favorite tunes; now that's a beach bash CVAC style!

Throughout the summer, we have "Parties on the Deck" on Friday nights. Live music, awesome food and drink specials and a bon fire on the beach.

Tennis parties range from fun kids carnival to adult New Years Eve events. Music, delicious food and crazy tennis games make these events a lot of fun.

Here is this years calendar's of events.