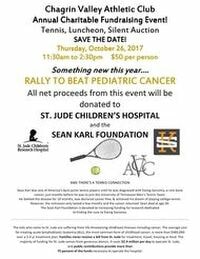 The 2017 Chargin Valley Athletic Club Annual Chairtable Fund Raiser held
Thursday October 26, 2017 was a huge success! Our 11th, we "Ralled to beat
Pediatric Cancer".

This awesome event included tennis, games, lunch and silent auction of donated
auction items with 100% of the auction funds donated to St. Jude Children's Hospital
and Sean Karl Foundation.
We could not do it without some amazing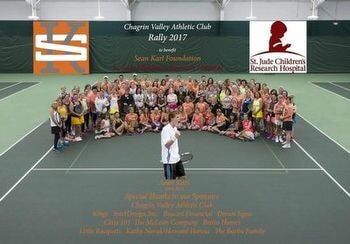 sponsors and our generous members! The end result of a really fun day with a big donation to our two great beneificiaries.



Thanks to Torrey McNeal for these great pictures.