The 2018 Chris Pappas Sr. Men's Doubles Invitational Tournament is in it's 22nd year at Chagrin Valley Athletic Club. Pictures by Torrey McNeal.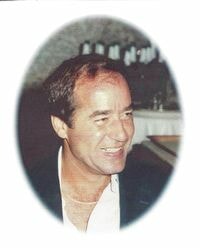 Chris Pappas was a member of the Chagrin Valley Athletic Club
for twenty years. During that time he played for the Club's tennis
team that participated in the Men's Country Club Tennis League.
He served as captain of the CVAC team for several years and then
as commissioner of the league. Chris died December 14, 1997
at the age of 55. The Peckinpaugh's, Terry Wenger and Nick LaRich
were all instrumental starting the tournament. Nick, a close friend
and playing partner of Chris's has sent out an annual letter to tournament
sponsors. A sampling of past years letters can be found here.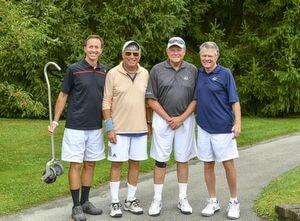 The age divisions are the 90's division (minimum age 40),
110's division (minimum age 50), 130's division's (minimum age 60)
& 150's division (minimum age 70).

Again this year we hosted a Party on the Deck for all participants on
Friday night ofr the Tournament.
Thank you sponsors, your support is invaluable.